Look what I got.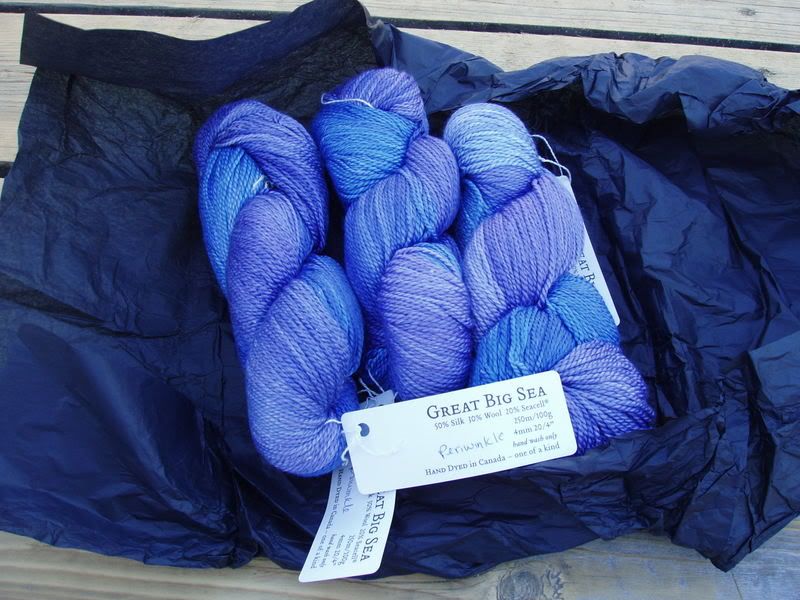 O. M. G.
3 hanks of Great Big Sea Silk in Periwinkle, from here, for this.
All the colors I'd hoped for, the shimmery depth, the softness… Scuse me while I roll around in it nekkid.
And now, a shot of my latest project unholy mess.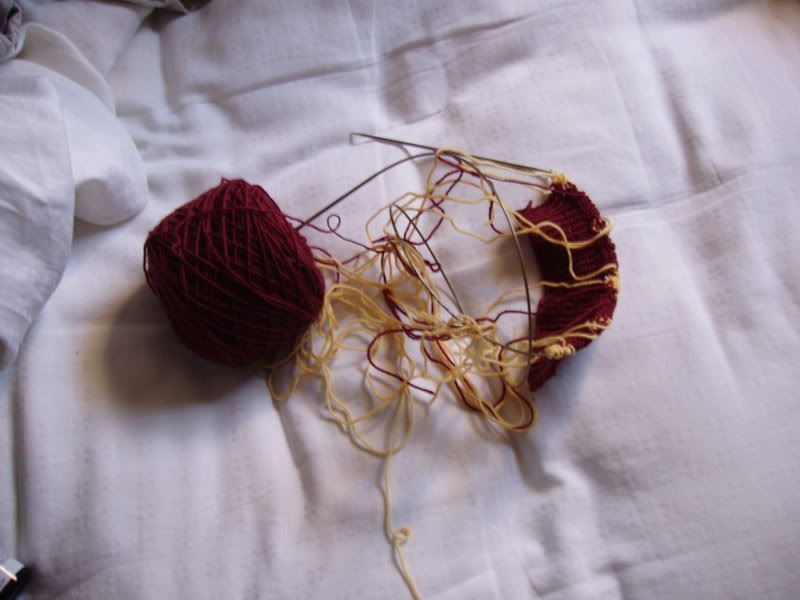 Again, I say: O. M. G.